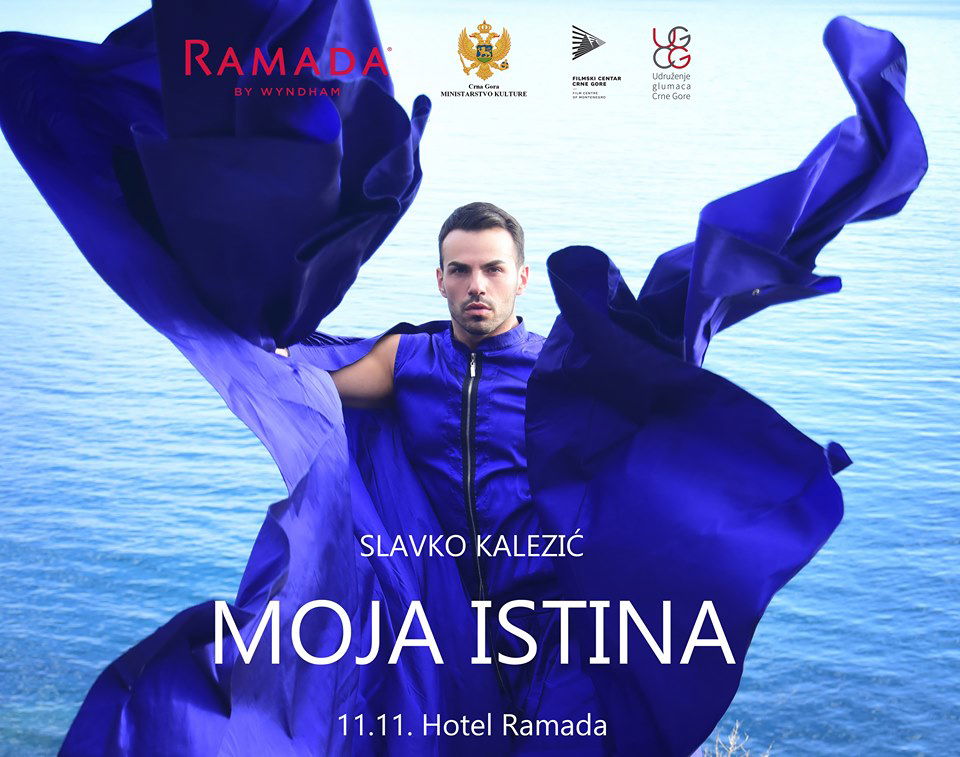 In May 2018 Slavko Kalezić published his book Moja Istina (My Truth) recounting his artistic journey, discovering who he is and growing as a man who had to overcome many obstacles to be the person he is today. Slavko's path to Eurovision, his time at the contest and his journey on The X Factor UK feature heavily in the book and in the show. Now in a special multi-media project, Slavko brings the book to life. The project is supported by the Montenegrin Ministry of Culture, the Actors Association of Montenegro and Film Centre of Montenegro. It is sponsored by Hotel Ramada, Podgorica which will also be the venue for the premiere of the show on 11th November.

Slavko represented Montenegro in the 2017 Eurovision Song Contest in Kyiv, Ukraine with the song Space. He quickly became a fan favourite due to his love for the contest and his warm and friendly personality, not to mention his pop-banger of a song which, although, didn't make the grand final continues to fill dance floors at Eurovision events all over the world. Fans adore him and this has lead to him being invited to perform on the global Eurovision scene travelling as far as Australia and New York to perform for fans who simply can't get enough of his outstanding performances.

Moja Istina showcases three aspects of Slavko's creative journey. The beauty of Africa, location for his judges houses round in The X Factor, a cabaret style set featuring his well loved music, and finally his vision for the future. As an artist Slavko is always creating, innovating and searching out new avenues of artistic expression and he is thrilled to perform two new singles for the first time ever; 'Love Letter' is an up tempo pop extravaganza and 'Pjesma za nju' (A Song for Her) is a beautiful ballad and tribute to his mother who is such a huge inspiration to him.
It has been four years since Slavko presented a show like this and a lot of adventures and new experiences have happened in that time.
For Moja Istina, Slavko has assembled a creative team of some of the best in their fields in Montenegro including musical producer Marko Drežnjak, video and photographic producer Dimitrije Nedeljković, costume designer Ivana Murišić with technical support from PG Sound and the Montenegrin National Theatre where Slavko has worked as an actor for more than 10 years. Completing the line up for the show are dancers Šejla Muratović and Leontina Vujović.