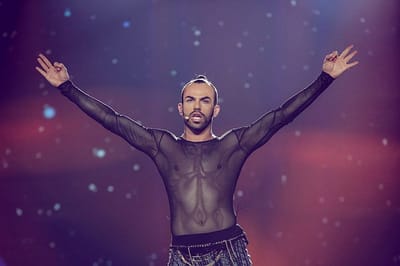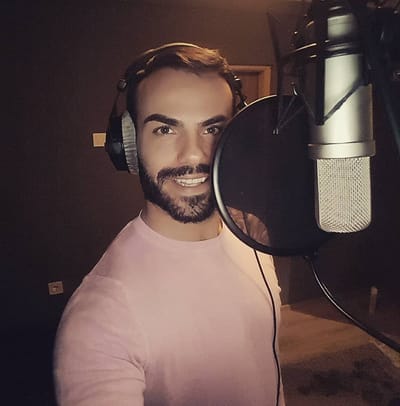 Slavko Kalezić, known simply as Slavko, is a Montenegrin actor, singer and performance artist best known for representing Montenegro at the 2017 Eurovision Song Contest in Kyiv, Ukraine.
Slavko graduated from the Academy of Performing Arts in Cetinje, Montenegro and became an actor and full cast member of the Montenegrin National Theatre. In 2013 he participated in The X Factor Adria and went on to host the live shows the following year.
After years of theatre and movie roles, Slavko began to concentrate on singing and music performance. In 2017 he was chosen to represent Montenegro at the Eurovision Song Contest which was broadcast and watched by more than 180 million people across the globe. Slavko performed the song 'Space' which was written and produced by well known Swedish music producers Stefan Orn and Jovan Radomir. On the pre-contest promotion tour, Slavko became a firm hit with the fans as he performed in Tel Aviv, Madrid and London where he both opened and closed the London Eurovision Party.
Whilst at Eurovision, Slavko was invited by British producers to audition for The X Factor UK and his stand-out performances received a lot of love and support from fans of the show and the judges, Simon Cowell, Louis Walsh, Sharon Osborne and Nicole Scherzinger gave him huge support during the rounds.
Slavko always puts on a show, no matter how big the crowd, he is guaranteed to get people dancing and enjoying the party; his fun, crowd-pleasing shows have been recognized worldwide. Since Eurovision he has been invited to perform shows in Sydney, Melbourne, Chisinau, Belgrade, Vienna, Lisbon, Tel Aviv, Rome and London and recently as the first artist ever to perform at the New York Eurovision Party in the USA. Slavko's reputation as a true showman also saw him invited to take part in the Gala Finale show of World Pride 2017 in Madrid, Spain along side other Eurovision alumni such as Conchita, Loreen and Ruth Lorenzo.
No matter where in the world he is or how busy the diary, Slavko always has time for the fans. He is known as a kind-hearted gentleman and, with so many fans wanting to meet him, this saw a queue almost out to the street for both his 'meet & greets' in Sydney and Melbourne!
Slavko is completely dedicated to his art, making sure that every show and every performance is unique keeps fans coming back for more. Slavko has established himself as one of Eurovision's most enduring and loved artists and is guaranteed to create a special event to be remembered.